Are you looking for home care agencies? We all know looking after loved ones is not an easy task; this is where our professionals from the Assured and Associates Personal Care steps in to help you out. With services like skilled nursing care, physical and occupation therapy, Alzheimer's and Dementia care, and medical transportation, we have been helping out our customers for over a decade now. We know that it all starts with highly qualified, skilled, experienced, and advocated staff, and hence, we take utmost care to employee nurses from all the reputed registered organizations from the regions of Alpharetta, Douglasville, Marietta, GA, Atlanta, and DeKalb County.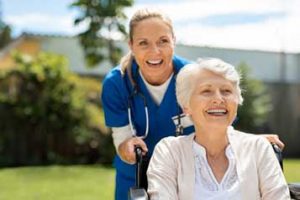 Below we have mentioned 3 pertinent questions to ask before hiring any skilled nursing care agency. Take a look.
What type of training do your nurses receive?
We carry on a customer satisfaction and quality assurance program where are nurses are given complete in-service training.  We make sure that we provide them with continuous educations so as to keep up their license current and valid. Apart from that, they are registered nurses, license practical nurses, and certified nursing assistants.
Are your nurses bonded and insured?
These nurses and caregivers handle very delicate patients hence they have to be licensed, insured, and bonded. One should always check whether these caregivers carry professional liability insurance before hiring any search agencies.
How quick is their response time?
In cases of emergencies, the response time of a care provider is very crucial. You wouldn't want to wait for someone to land up in their own sweet time when you are in a hurry. Check from the website testimonials for instances of a late caregiver, missing caregiver, or schedule change.
So, if you're looking for professional skilled nurses for your loved ones, you can get in touch with our experts on (321) 316-4005.